Hotel Info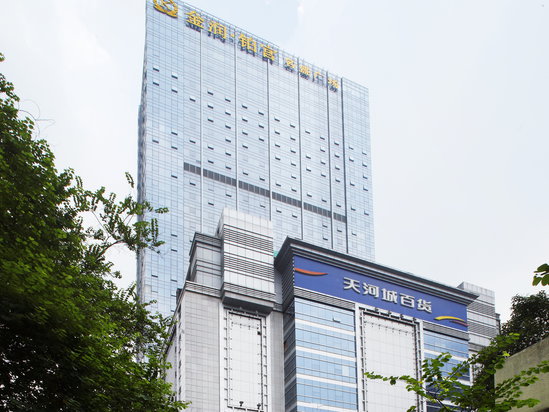 South & North International Apartment - Beijing Road Kam Rueng Plaza, Guangzhou
is located on the west side of the prosperous Beijing Road Commercial Food Pedestrian Street in Guangzhou. It is located in the center of Guangzhou, next to the beautiful Pearl River and the surrounding cultural relics and tourist attractions Xingluo. Dense.
The first to sixth floors of the apartment are Tianhe City Department Store, which is only one step away from large shopping malls such as Guangbai and Xindaxin. The 7th floor is an international food center that provides you with delicious dishes from all over the world. The 8th floor has the famous 'lucky' Lou 'Cantonese Seafood Restaurant. The Beijing Road where the apartment is located is the political, cultural and commercial accumulation place of Guangzhou, and it is also a core business district with a long history and high traffic in Guangzhou. There are many surrounding businesses and a convenient transportation network, and many banks are right by your side.
The apartment rooms are built according to the standard of super high-star hotels. There are hundreds of sets of fully duplex luxury rooms ranging from 65 to 138 . They are equipped with brand-name 51-inch high-definition LCD TVs, two-door refrigerators, drum washing machines, microwaves and tableware. Hour fiber-optic wireless network and housekeeping services.
The apartment not only provides you with warm and comfortable duplex duplex rooms, but also provides you with professional air tickets, attractions ticket reservations, business travel consulting and special car transfer services (please consult the merchants for details), and provide you with efficient and high-quality VIP services. Here is your choice for business travel activities.